Herbert Paus&nbsp
(1880-1946)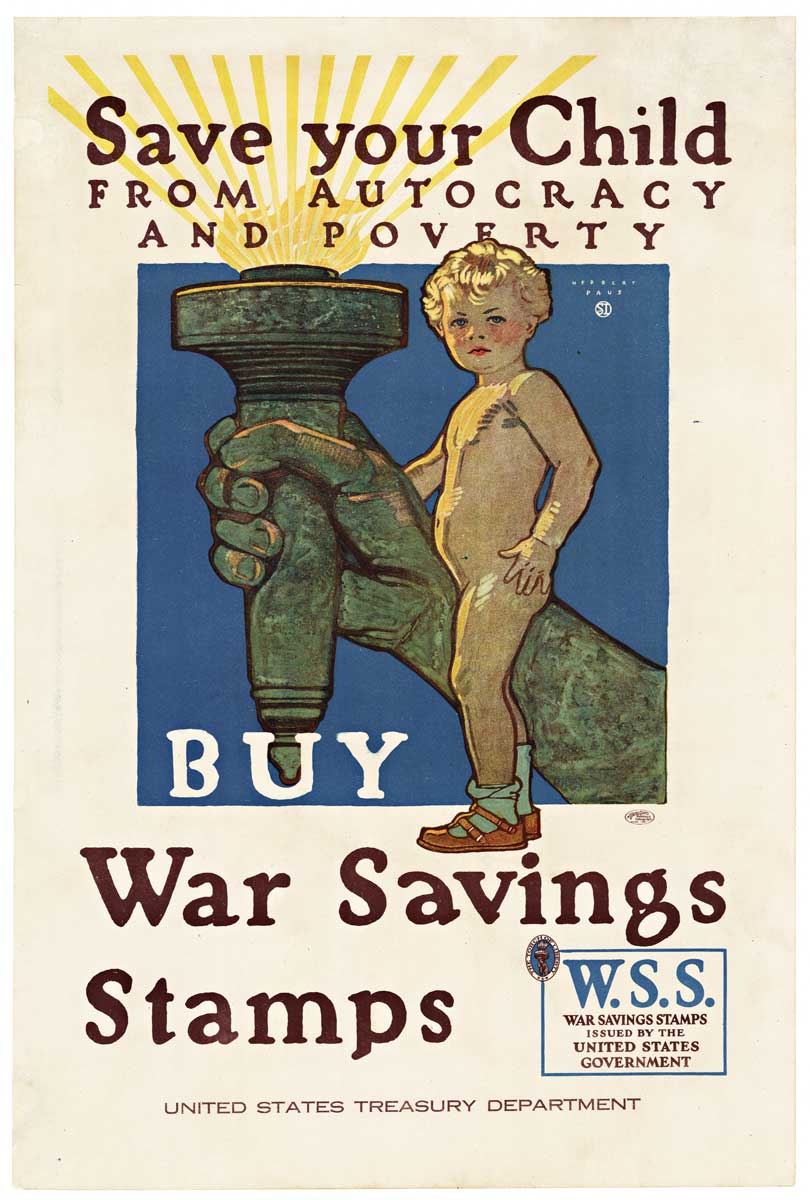 Title:
Save Your Child (Small Format)
Save Your Child From Autocracy and Poverty. Buy War Savings Stamps. W.S S. (Small Format). This poster for War Savings Stamps features a small blond child wearing nothing but shoes and socks. He is clutching the arm of the Statue of Liberty. The poster was designed by Minneapolis born Herbert Paus. His most noted work is found in the famed advertising campaigns for Victor Records and Hart, Schaffer and Marx. He designed over 50 covers for Popular Science Monthly and Collier's.
Rawls, p.11
Though this poster's message is quite serious, the poster is still charming. The little boy is very cherubic, and the range of colors in our Statue of Liberty adds to the artistic merit of this poster.

The purpose of these government sponsored works of art was to communicate essential information rapidly and efficiently (in an era that preceded radio broadcasting; and from all accounts these posters succeeded admirably in conveying the right message to their intended audience.