Anonymous Artists
View Artist Biography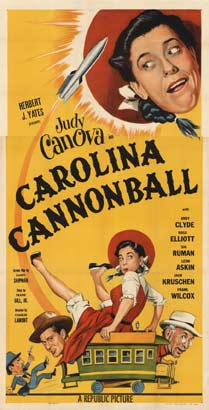 Medium:
Offset-Lithograph
Carolina Cannonball, original U. S. 3-sheet vintage movie poster.
Archivally mounted on linen, and in great condition. Ready to frame.

* Note: This is an Original Movie Poster Print, not a reprint or reproduction of any kind! Original Posters are printed in limited quantities, most are intended for display in theaters, hold their value longer and are considered collectors' items. Archival linen backing means that the original poster will last longer and is preferred method for framing original film posters.