Bob Hope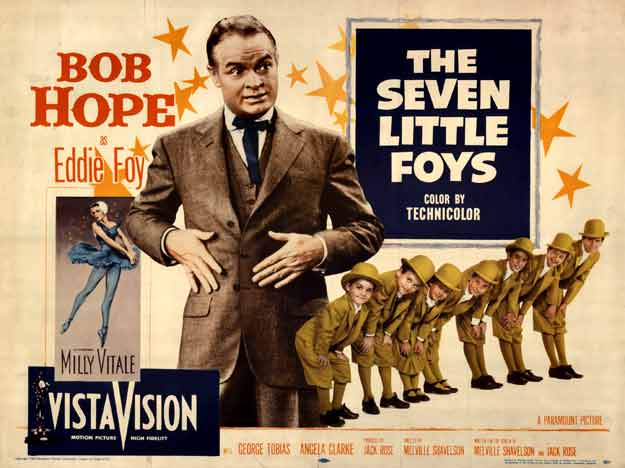 Size:
22 x 28 inches (half sheet)
The Seven Little Foys Original. Linen backed. Bob Hope as Eddie Foy. Color by Technicolor. VistaVision.
Vaudeville entertainer Eddie Foy, who has vowed to forever keep his act a solo, falls in love with and marries Italian ballerina Madeleine. While they continue to tour the circuit, they begin a family and before long have seven little Foys to clutter the wings. After tragedy threatens to stall Eddie's career, he comes to realize that his little terrors are worth their weight in gold.

* Note: This is an Original Movie Poster Print, not a reprint or reproduction of any kind! Original Posters are printed in limited quantities, most are intended for display in theaters, hold their value longer and are considered collectors' items. Archival linen backing means that the original poster will last longer and is preferred method for framing original film posters.