Anonymous Artists
View Artist Biography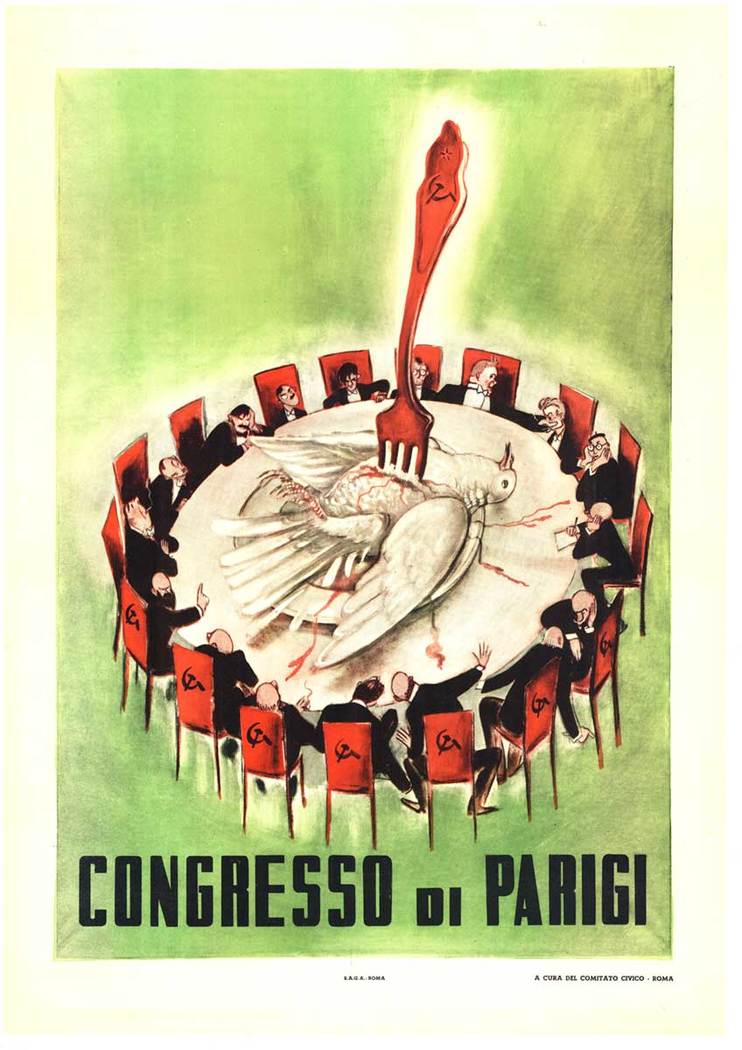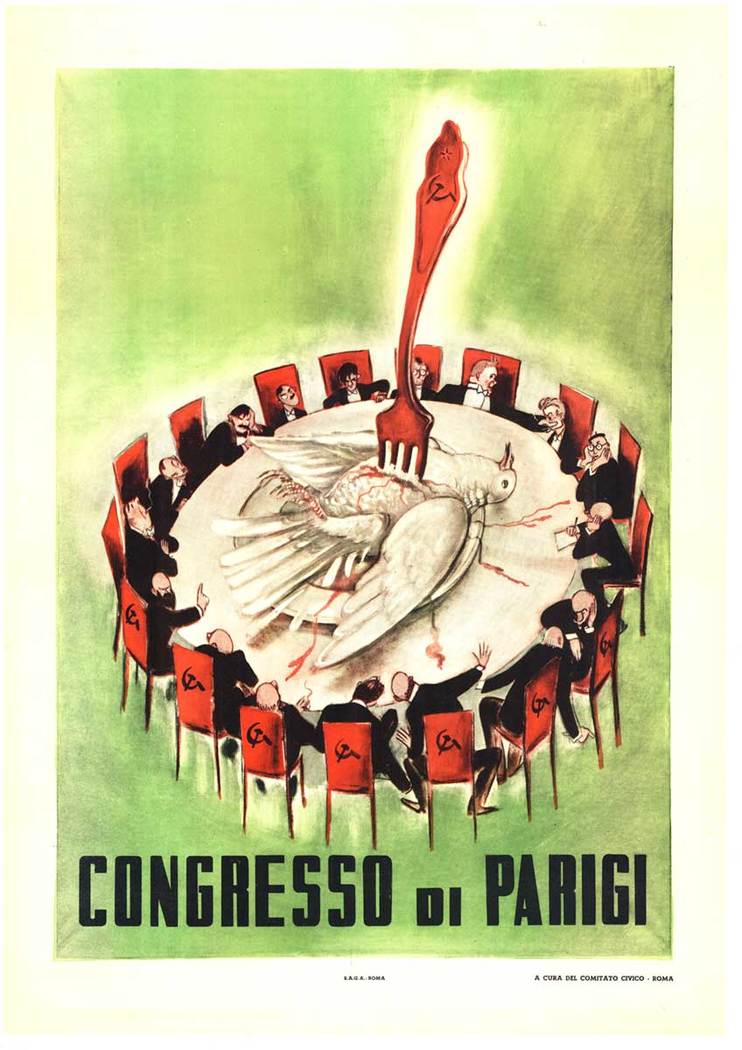 Medium:
Offset-Lithograph
Original Congresso di Parigi vintage poster, linen backed.

The Congress of Paris. The first delegate to the left is Cavour ( Kingdom of Sardinia ), the third Buol-Schauenstein ( Austria ). Seated, from left, Orlov ( Russia ) and, beyond the table, Manteuffel ( Prussia ); on the other side of the table Walewski ( France ), Clarendon ( Great Britain ) and Aali [1] ( Ottoman Empire ). The last character on the right standing is the ambassador of Piedmont Villamarina [2] .
Dispose the demilitarization of the Black Sea and the sale by Russia in the area of the mouth of the Danube ( Bessarabia South) to Moldova.

On the table lies a white dove - a symbol of pieces, having a fork stuck in its belly. Obviously this Congresso was not successful.