Anonymous Artists
View Artist Biography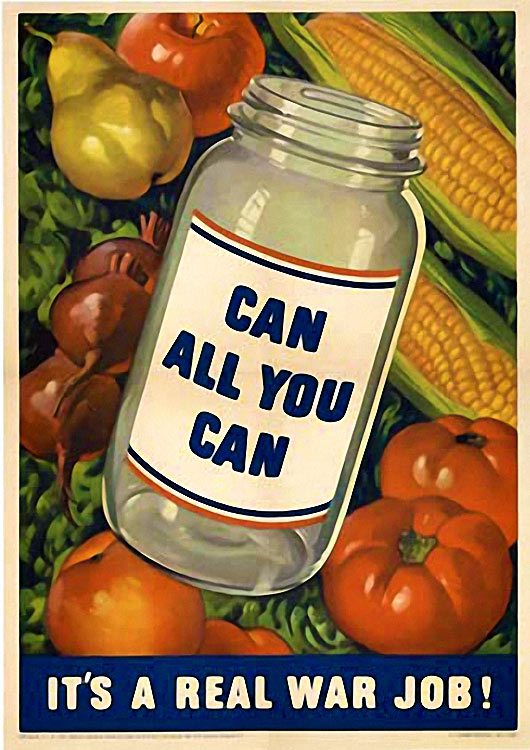 Original: Can All You Can. It's a Real War Job! Size 16" x 22.5"
OWI Poster No. 71.
At the high point there were over 20 million Victory Gardens in the US. Shows all the ripe fruits and vegetables for canning and preserving for the winter months.
Bredhoff 16, Gregory.
OWI Poster No 77 - 16 x 22 1/2" Office of War Information, Washington D.C.
Fine condition; linen backed. Certificate of Authenticity.

With American entry into the war,food required to fuel the armed forces created a need for rationing on the home-front. In this 1943 WWII public service announcement,the artist showcases a label with the pun that reads,"Can All You Can" in patriotic colors. The poster demonstrates how even the simplest efforts such as canning can help win victory. The U.S. Government encouraged home canning of vegetables and fruits and provided information to help the public. Home-canned goods were exempt from rationing because they provided relief from farmer produce intended for the military. This is an Original Vintage Poster; it is not a reproduction. This poster is conservation mounted,linen backed,and in excellent condition.