Anonymous Artists
View Artist Biography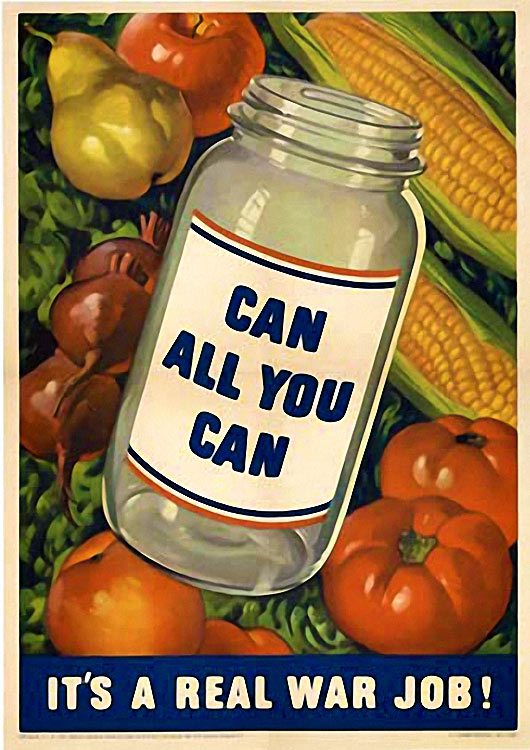 Can All You Can.
It's a Real War Job!
OWI Poster No. 71.
At the high point there were over 20 million Victory Gardens in the US. Shows all the ripe fruits and vegetables for canning and preserving for the winter months.
Bredhoff 16, Gregory.
OWI Poster No 77 - 16 x 22 1/2" Office of War Information, Washington D.C.
Fine condition; linen backed. Certificate of Authenticity.