Anonymous Artists
View Artist Biography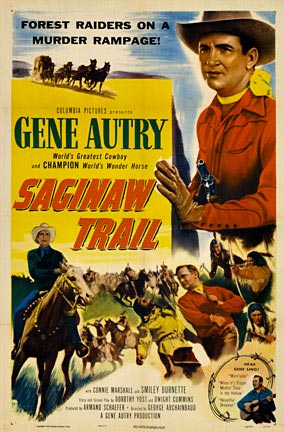 Title:
Saginaw Trail (Gene Autry)
Original linen backed, vintage U. S. One sheet movie poster Saginaw Trail with Gene Autry.
Hamilton's Rangers, led by our hero Gene, must keep the Indians in the northern Michigan territory from attacking the settlers.
With Gene Autry, Smiley Burnette, Connie Marshall, Eugene Borden, Ralph Reed, Henry Blair, Myron Healey, and Mickey Simpson.