Anonymous Artists
View Artist Biography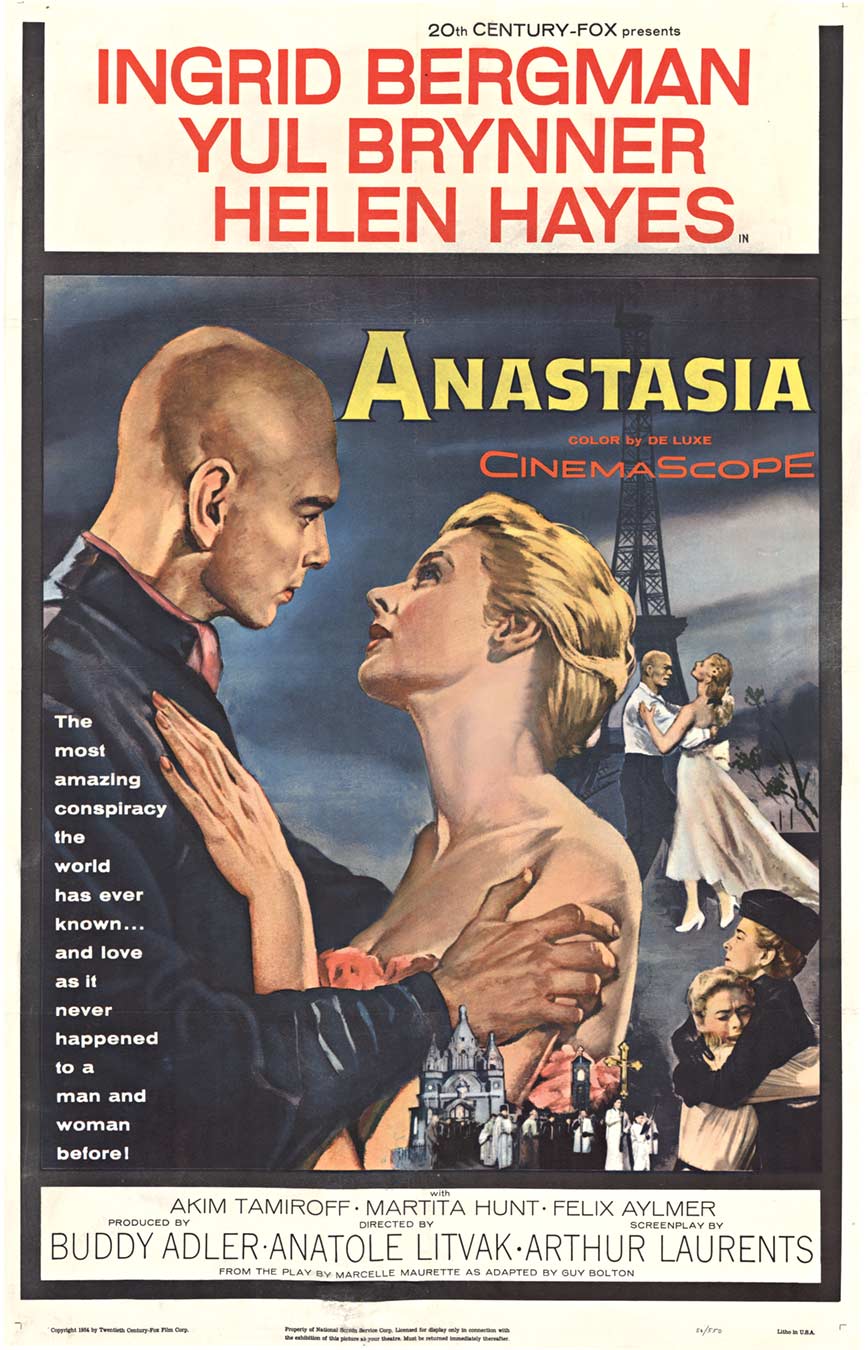 Title:
Anastasia 1956 1 sheet movie poster
Medium:
Offset-Lithograph
Original , linen backed, 1956 Anaastasia movie poster with Ingrid Bergman, Yul Brynner and Helen hayes. NSS: 56/550.
Anastasia is a 1956 American historical drama film directed by Anatole Litvak for 20th Century Fox. The film stars Ingrid Bergman, Yul Brynner, and Helen Hayes. The film tells the story of a young, confused woman in 1920s France (Ingrid Bergman), who is picked up and influenced by a group of Russian expatriates, led by Yul Brynner, into passing herself off as Grand Duchess Anastasia Nikolaevna of Russia, the daughter of the murdered Tsar Nicholas II of Russia. The film marked Bergman's return to Hollywood after several years working with her then-husband, Roberto Rossellini, in Italy. Anastasia won her an Academy Award for Best Actress.