Anonymous Artists
View Artist Biography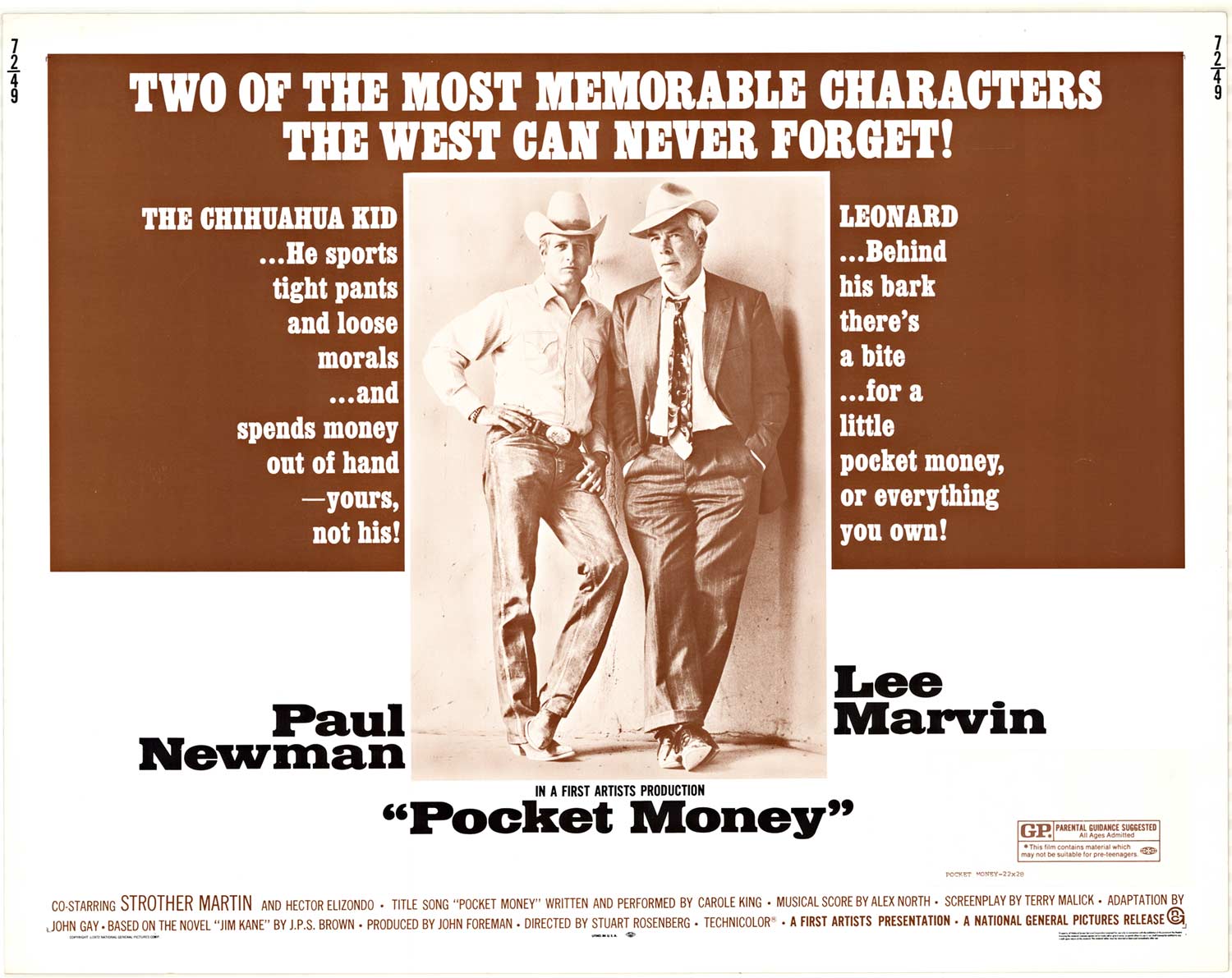 Size:
22 x 28 inches (half sheet)
Medium:
Offset-Lithograph
Half sheet original movie poster "POCKET MONEY" with Paul Newman and Lee Marvin. Two of the most memorable characters the west can never forget!. Lower left the GP notice was changed with a 'snipe' covering the previous rating of this movie.
ast: Paul Newman, Lee Marvin, Strother Martin, Christine Belford, Wayne Rogers, Hector Elizondo, Gregory Sierra
Directed By: Stuart Rosenberg

Down-on-their-luck cowpokes foolishly do business with crooked rancher in attempt to make comeback in faltering acting careers. Star-powered, moderately entertaining modern western-comedy based on the novel "Jim Kane" by J.K.S. Brown. This is an original issue (not a reprint)! The poster movie art is an Authentic, Original, valued by collectors around the world.